Planning for RTA Next is underway, with Regional Transportation Authority members working with a citizen's advisory group to draft a new 20-year regional transportation plan. The new plan would fund over $2 billion in improvements to the transportation network across Pima County.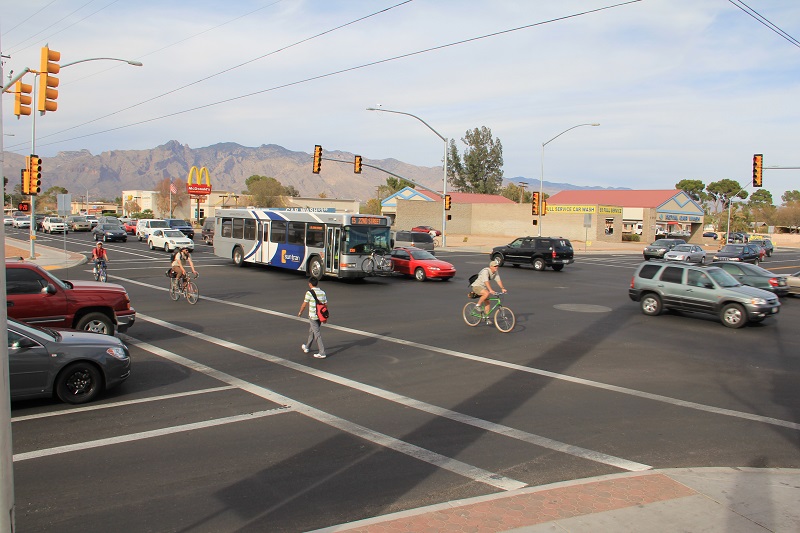 The plan process seeks to evaluate the roadway corridor improvements, transit expansions, safety enhancements, and other transportation elements the jurisdictions submitted for inclusion in the draft plan.
As that draft is revised to meet the proposed 20-year funding availability, the public also will have the opportunity to weigh in on the proposal. Once that happens, the RTA Board may make any needed adjustments and then place the plan on the ballot for voter approval. 
The current Regional Transportation Authority plan runs through June 2026 and includes 35 major roadway construction projects to improve mobility, accessibility and functionality of the Tucson metro area's roadway system. The plan was approved by voters in 2006 along with a half-cent excise (sales) tax to pay for much of the work.
The RTA sales tax provides an average of $110 million annually to pay for transportation improvements and continued service expansions for transit systems like Sun Tran buses, streetcar, and paratransit services. The RTA is the largest contributor of regional dollars to address the region's transportation priorities. Keep up with RTA Next plan development at https://rtanext.com/