The regional transit system provides millions of rides to tens of thousands of people each year. Many of the transit services people in the community rely upon are funded by the Regional Transportation Authority sales tax.
In total, the RTA plan will contribute more than $530 million to transit infrastructure and services during the life of the 20-year plan.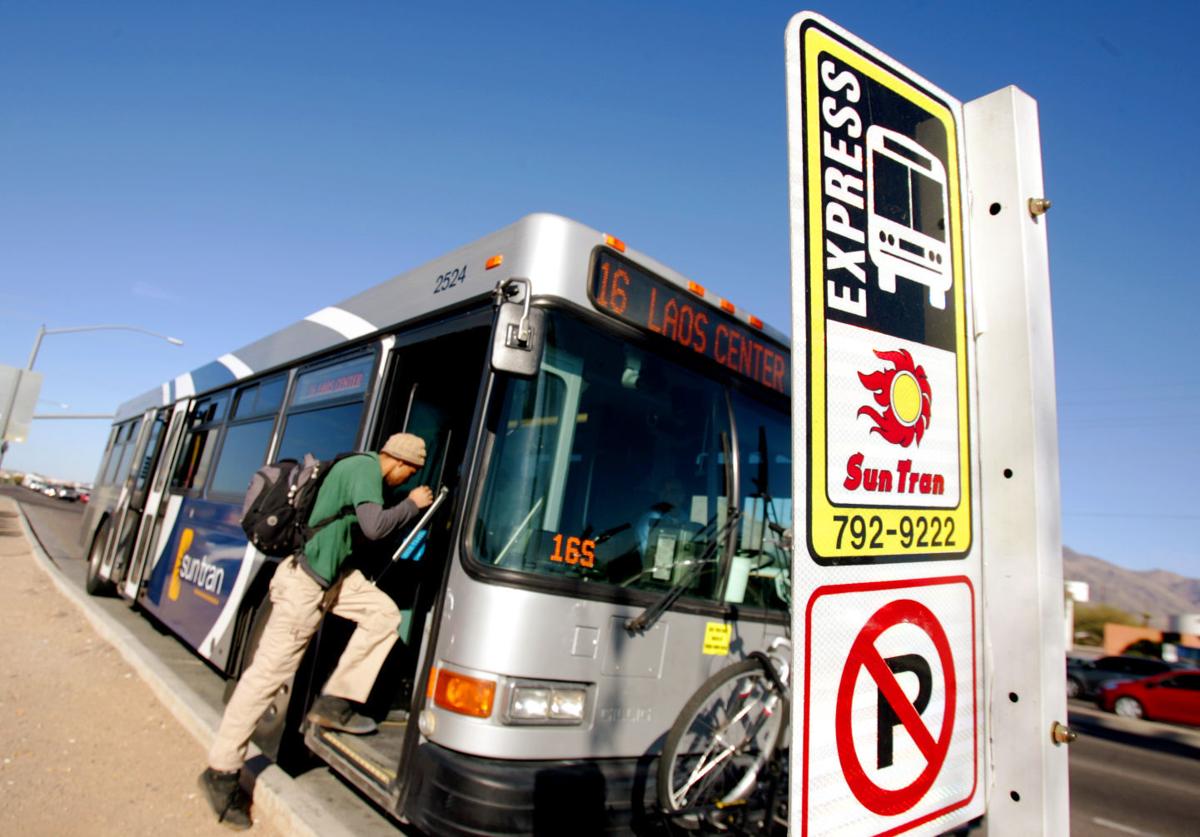 RTA funds contribute to expanded Sun Tran service on weekday evenings and weekends, allowing people to access the public system more conveniently. The RTA tax also funds special needs transit for the elderly and people with disabilities, neighborhood circulator bus services available for all users, and park-and-ride transit centers.
The Sun Express service, which was expanded considerably with RTA funding, provides express bus transportation from outlying areas across the region to work centers, such as downtown, the University of Arizona and Aero Park Drive, and integrates with the Sun Tran and Sun Shuttle systems.
The 3.9-mile Sun Link streetcar system in the City of Tucson is another transit system that was made possible through RTA funds for construction.
The streetcar route encompasses five major urban districts, including the Mercado District on the west side, downtown Tucson, 4th Avenue, Main Gate Square and the University of Arizona and UA Health Sciences campuses on the west end. Streetcar service is fully integrated with the Sun Tran bus system.
The Sun Shuttle system operates 12 neighborhood circulator routes across the region with connections to the Sun Tran bus system. Sun Shuttle service is available for people of all ages and needs. Shuttles operate on scheduled routes to help commuters plan and make transfers to Sun Tran. The RTA contracts with Sun Tran to operate the service.
Sun Shuttle offers on-demand, shared-ride service for anyone traveling within the Sahuarita/Green Valley and Marana/Avra Valley areas, as well as within the Town of Oro Valley and Ajo.
Sun Shuttle Dial-a-Ride provides door-to-door paratransit service to persons with disabilities living outside Tucson city limits or to City of Tucson residents needing to reach destinations outside city limits. The RTA contracts with Total Ride to operate dial-a-ride services.