The Regional Transportation Authority at its heart is a regional approach to improving the shared transportation network.
As a regional transportation funding source, the RTA's voter-approved half-cent sales tax generates about $100 million a year on average for regional transportation improvements within Pima County.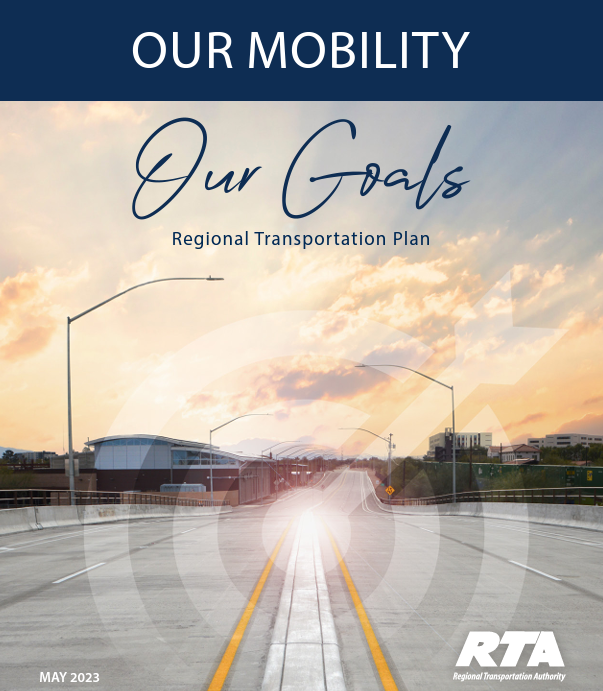 You can see this regional approach in action and what your tax dollars do in the latest report on the RTA plan, available here.
Regionalism also informs the leadership structure of the RTA, with a board comprised of the chief elected official from each of the governing bodies of Tucson, South Tucson, Marana, Oro Valley, Sahuarita, the Pascua Yaqui Tribe and the Tohono O'odham Nation, plus the governor-appointed Pima County representative on the Arizona State Transportation Board.
The RTA Board is tasked with setting policies that guide the enactment of the voter-approved, 20-year RTA plan. The plan, which was approved in 2006, funds roadway corridor improvements, safety enhancements, transit expansions, and environmental and economic vitality improvements.
RTA member jurisdictions manage RTA projects within their respective boundaries. If a roadway project transcends jurisdictions, one of the members will act as the lead agency in collaboration with the others.
The private sector also factors into the regional approach to the RTA. Private sector construction companies do much of the work to build the projects voters approved. These companies hire workers, rent equipment, and purchase materials locally.
Most importantly, the public also factors into our regional approach. Members of the public from diverse areas and backgrounds comprised the 2005 citizens' advisory committee, which helped develop the 2006 RTA plan. A new committee is currently working to develop a renewed plan. Once a draft is approved by the RTA Board, the public will have a chance to provide feedback on the contents.
The voting public, which approved the current plan and will consider a new plan, have the final say. The RTA regional approach helps to ensure interested stakeholders and the public have a chance to be part of the plan development process to achieve a successful outcome for everyone.
Learn more about what the RTA does at https://rtamobility.com/.