A message from RTA Executive Director Farhad Moghimi
Our transportation infrastructure is made up of a shared transportation network that benefits everyone in the region, regardless of where they live or what they do. Not only does this network allow us to freely travel the region – whether by personal vehicles or public transit, bicycle or on foot – but a reliable network truly fuels every aspect of the regional economy.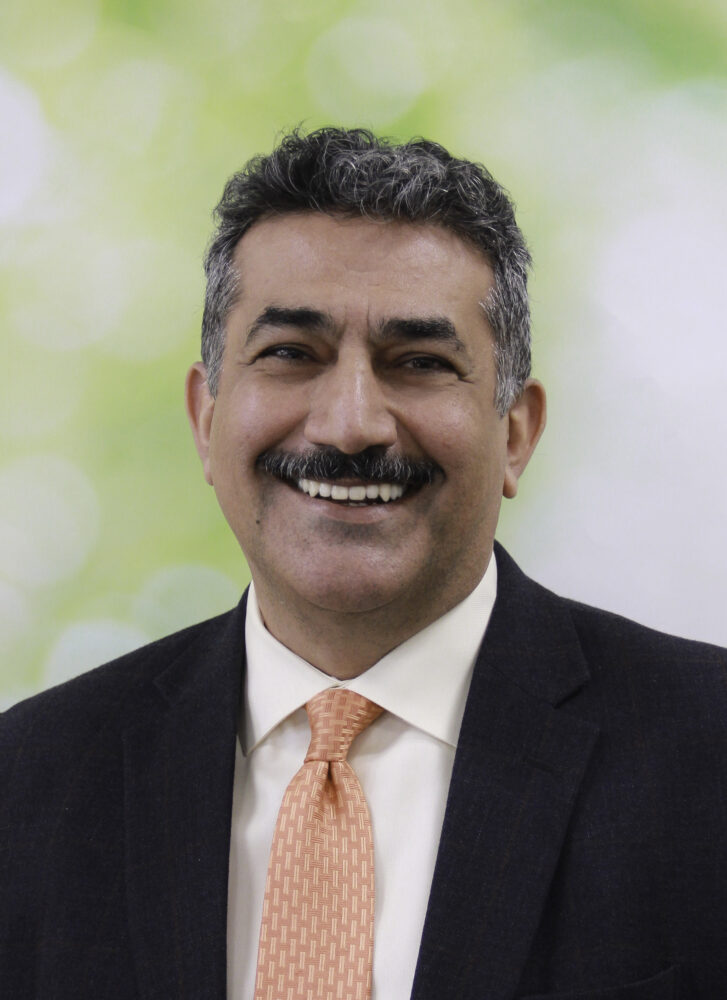 For all the benefits this shared transportation network delivers, it doesn't come for free. You may have heard the term "spend money to make money?" That's true for transportation infrastructure as well.
A proven funding formula
The Regional Transportation Authority, a regional taxing district within Pima County, is developing a new regional transportation plan for public review and feedback in 2024. RTA Next would provide a new slate of transportation improvements to the region funded through an extension of the RTA's half-cent sales tax. This half-cent sales tax will provide more than $100 million per year to deliver new plan improvements to surface transportation corridors, multimodal networks, regional transit services, safety measures, environmental connections, and more.
The use of a regional sales tax to fund transportation improvements provides real return on investment and has advantages over debt financing and reliance on state and federal funding sources, which are the traditional ways communities in Arizona have paid for transportation systems.
Because these funds originate from the region, they can be spent here without the strings attached that can accompany state and federal funding. This allows our region a level of flexibility which allows us to best meet the goals voters will be asked to set in the RTA Next plan.
Your investments have paid off
Like all good things in life, these transportation projects have a cost. Our estimates show the average household of approximately 2 persons will contribute about $20 per month to the RTA sales tax. Because the tax would be charged to most retail purchases, nonresidents such as tourists and other visitors also will contribute.
Most importantly to note is that if you've purchased almost any retail items in Pima County over the past 17 years, you already made an investment in our infrastructure improvements. The current RTA plan, which voters approved in 2006, is funded by the RTA half-cent sales tax. So, while the RTA Next plan will have new projects, the same tax would remain to fund it, if both the RTA Next plan and the tax initiatives are approved by Pima County voters in a future election. That means another 20 years of investing in our own regional transportation system.
The tax revenue collected to fund the RTA Next program of projects will deliver enormous tangible benefits. The largest benefit will be the improved mobility and access the projects provide.
The investment to improve the transportation network, however, also helps to build the regional economy through job creation and business development.
Take for example the RTA-funded new interchange at Twin Peaks Road at Interstate 10 which was followed by hundreds of millions of dollars in adjacent retail development and residential development planned.
Another impact area can be seen at the Houghton Road and Mary Ann Cleveland Way intersection, where multiple private sector retail investments have taken off following RTA improvements.
The instances of private sector investment following transportation improvements are numerous, and it's easy to understand. New or functionally enhanced roadway corridors improve access to existing residents and businesses, facilitate new development, and aid overall mobility and livability of a region.
What's next for RTA Next?
As the RTA Next plan development progresses, here are some of the upcoming milestones to watch for:

Dec. 6 – Deadline for RTA Next draft plan
Dec. 7 – RTA Board initial review of recommended draft plan
January-June 2024 – RTA public outreach regionwide for review of and feedback on draft plan
Summer/Fall 2024 – RTA Board reviews public feedback and finalizes plan
Fall 2024/Winter 2025 – RTA Board requests plan and sales tax initiatives be placed on countywide ballot and RTA continues public education of plan contents
May 2025 – RTA election (tentative)
Sign up to receive updates on the RTA Next plan development process and invite others to sign up too.